Animal weight scale WeightControl
By recording calf weights, you create a database for important management decisions such as selection and feeding strategies.

Intelligent weighing scales: capture weights and data and analyse them in the CalfGuide management system.

Data-driven decisions help to rear healthy and thriving calves.

Available in three different models – suitable for every farm.
Electronic calf weighing scales with additional management support
WeightControl are electronic weighing scales for calves that not only determine the weight of the animals, but also store other important data. Holm & Laue livestock weighing scales are available as platform scales, mobile individual scales and group scales for front loader transport. In addition, an RFID reader automatically recognises the calf's ear tags, and you can enter further information at the operating terminal.
With WeightControl, you no longer leave anything to chance and always have an eye on how your calves are developing. You can now make important decisions about feeding strategies or animal selection based on facts, not just on gut instinct.
The different WeightControl models offer every farm the right solution for determining animal weights and documenting the key data. This allows you and your team to manage at the cutting edge.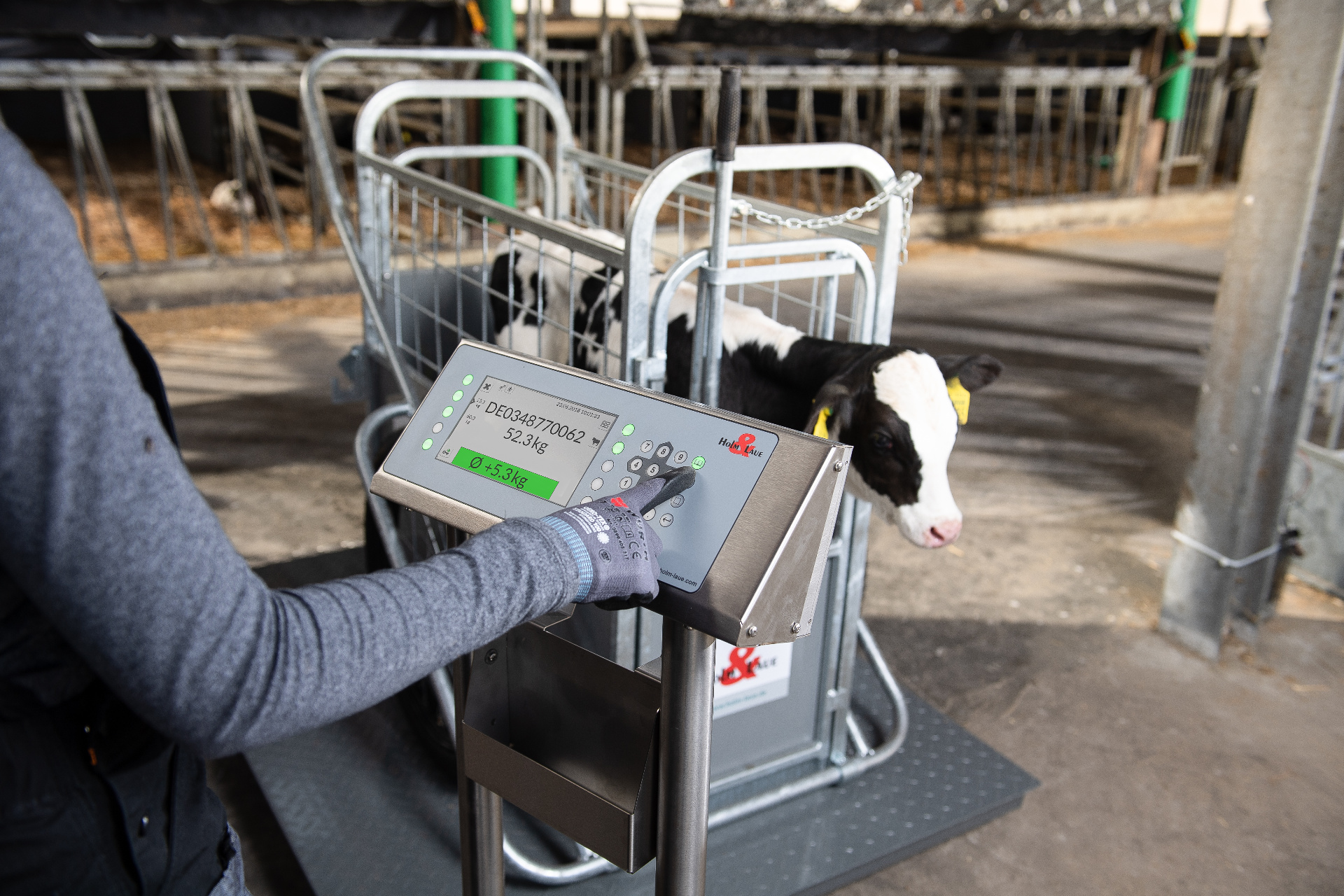 WeightControl – more than just weighing scales
The new calf weighing scales make recording weight and other information child's play. The system is based on three different types of animal weighing scales combined with electronic animal identification and an additional input terminal where relevant data can be entered very easily.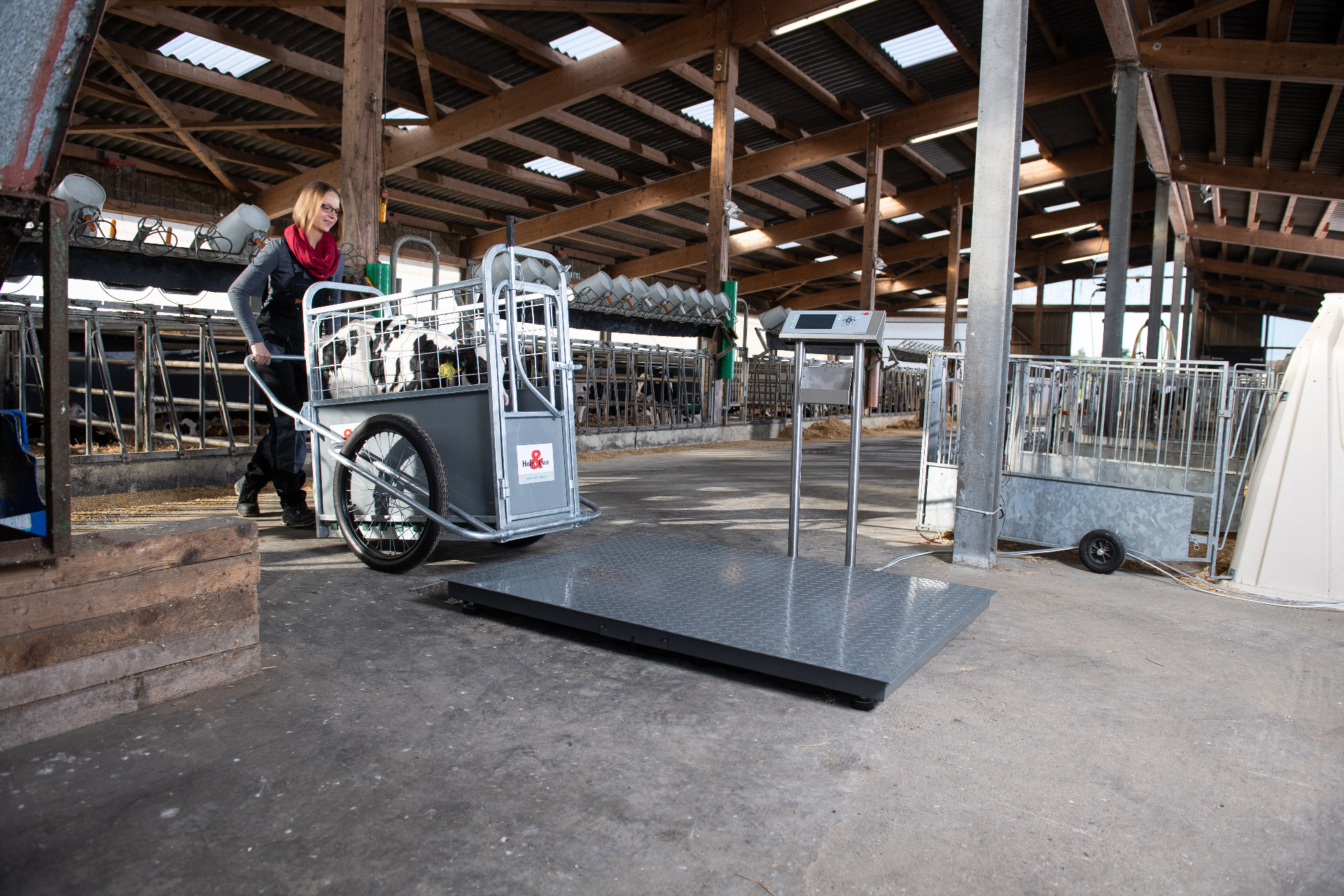 WeightControl "Base" – The stationary platform scales
WeightControl Base is designed to be driven onto by small transporters or carts for calves (e.g. the CalfBuggy). Every time a calf is transported, you just drive over the weighing scales and record the current weight in no time. Ramps make the whole process even easier.
The platform weighing scales have also proven their worth for other purposes. As they can be loaded with up to 2,000 kg, they are ideal for weighing feedstuffs or other items.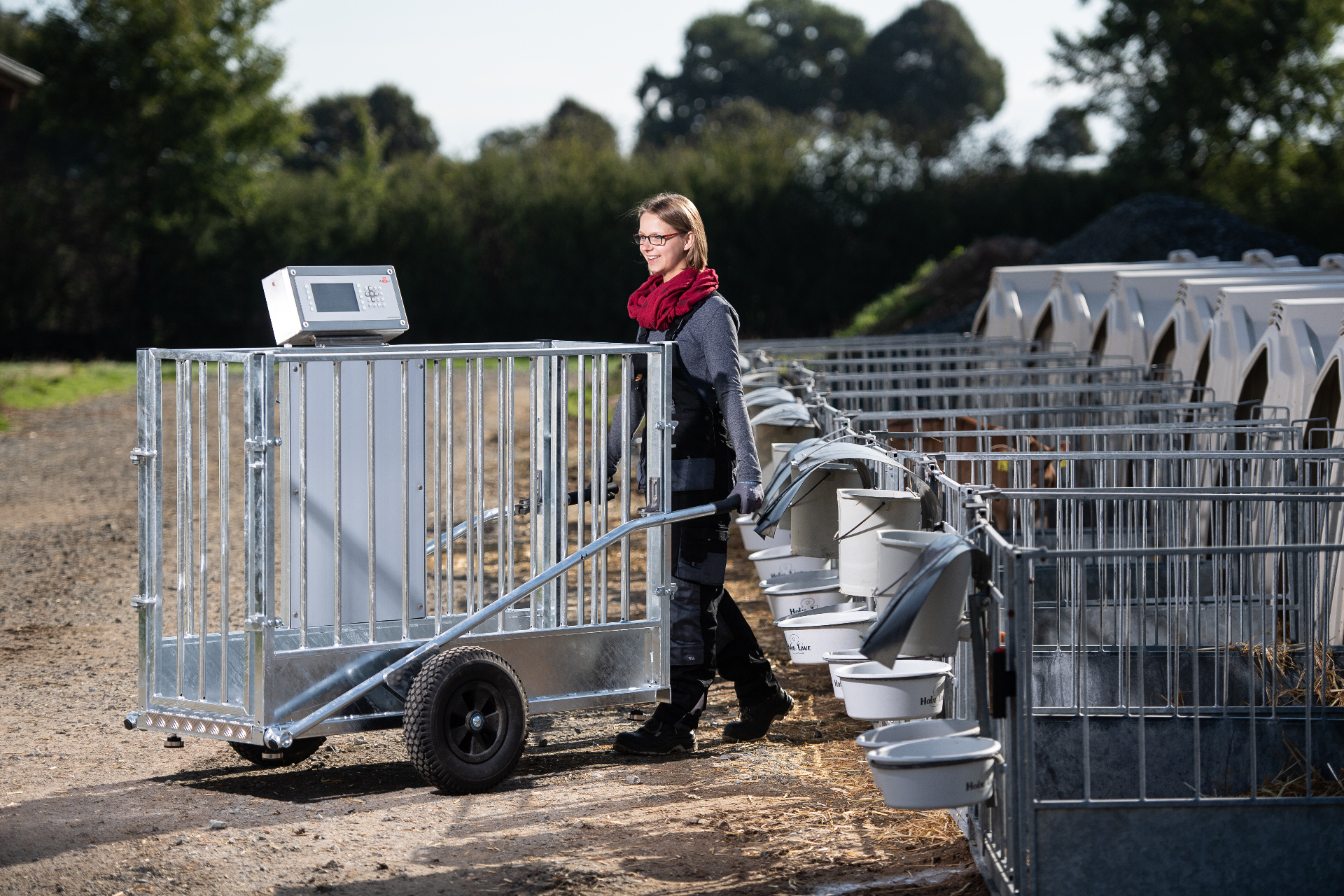 WeightControl "Single" – The mobile pass-through weighing scales
WeightControl Single can be transported wherever calves are to be weighed. The doors can be mounted so that they are hinged on the left or right. This allows calves to be easily led in and out of the weighing scales – depending on site conditions. Battery operation allows use even in remote locations, such as outdoor calf hutches.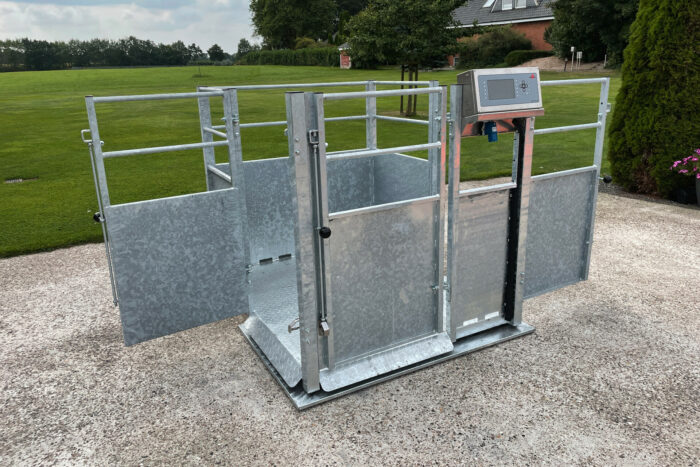 WeightControl "Multi" – The transport group box
WeightControl Multi is ideal if the calves not only need to be weighed, but also transported. Up to 5 calves (depending on size) can be easily transported in the box with the help of a front loader pick-up (e.g. from individual hutches to the group pen or after weaning to the young cattle pen). The box does not even have to be set down for weighing. You can therefore round up your calves yourself directly in the straw pen and determine their weight.
A particularly practical feature is the weighing function. The calves are placed in the transport box one after the other and their individual weight is determined exactly. Weighing and transporting really cannot get any easier.
Calves can enter the weighing scales through doors on three different sides, the hinged side of which you can also specify individually. With this flexibility, you can drive through the rows of calf pens and collect the calves on the left and right. It's all done quickly and safely.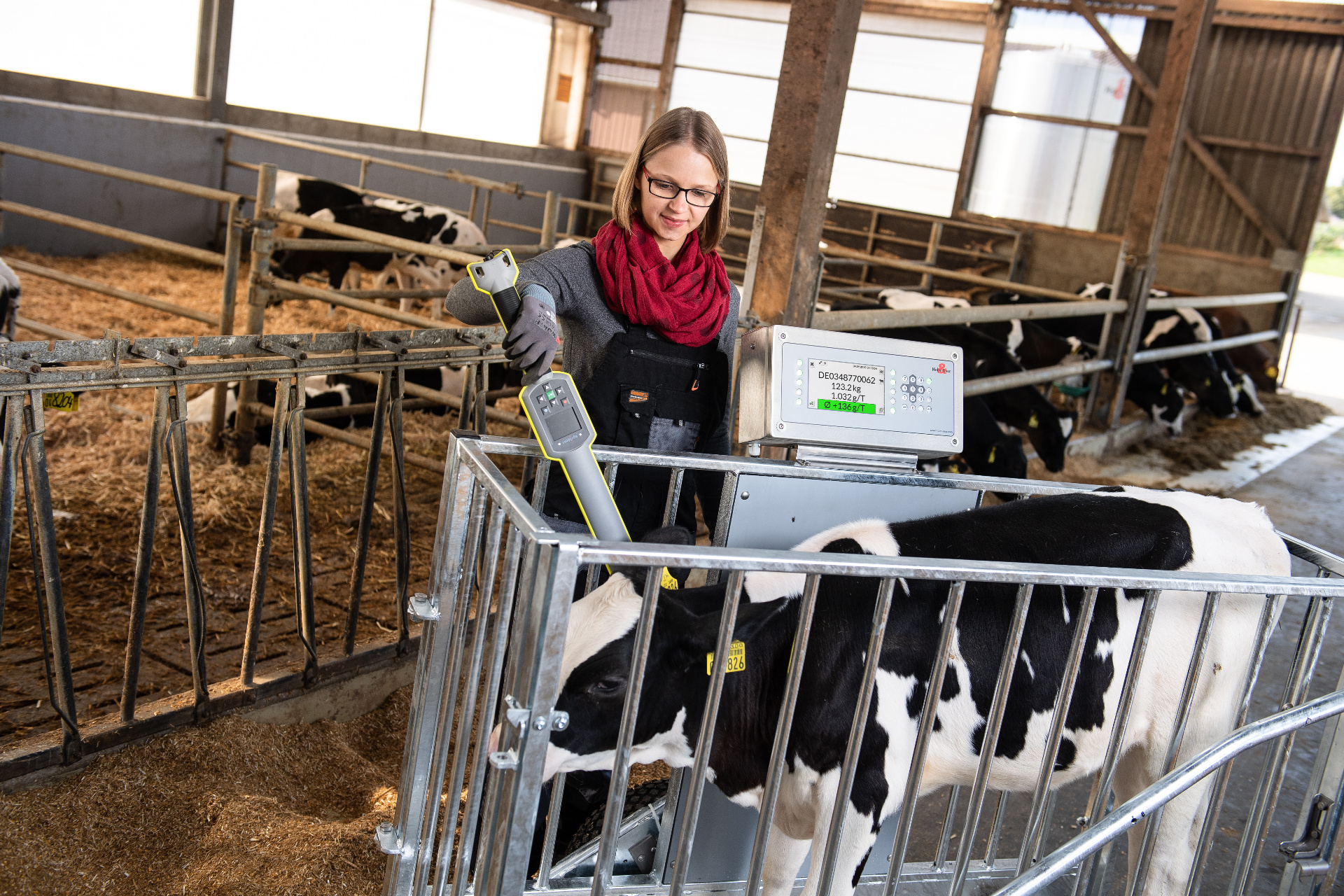 Simple operation directly at the terminal
Electronic ear tags are recorded quickly using an ISO stick reader and automatically saved in the system. The 7″ terminal screen displays the weight. WeightControl also shows the daily gain and the comparison to the herd average with every additional weighing operation. Further information about the calf (e.g. gender, calving process, colostrum quantity etc.) can be entered and saved using the WeightControl display.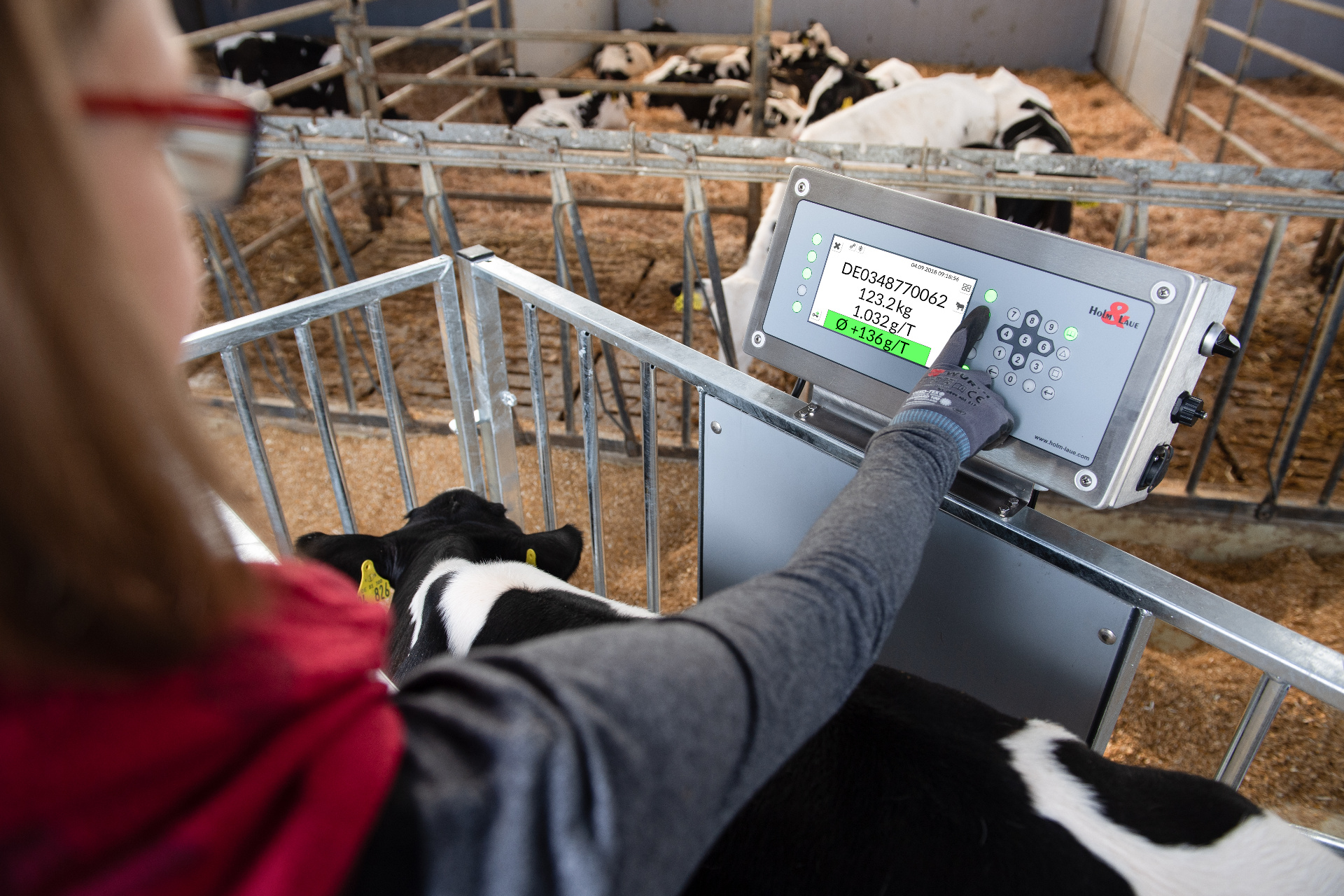 Basis for important selection
When rearing comes to an end, this data can be automatically exported to other management systems, where it forms the basis for management decisions such as selections, feed strategies and the optimisation of work processes.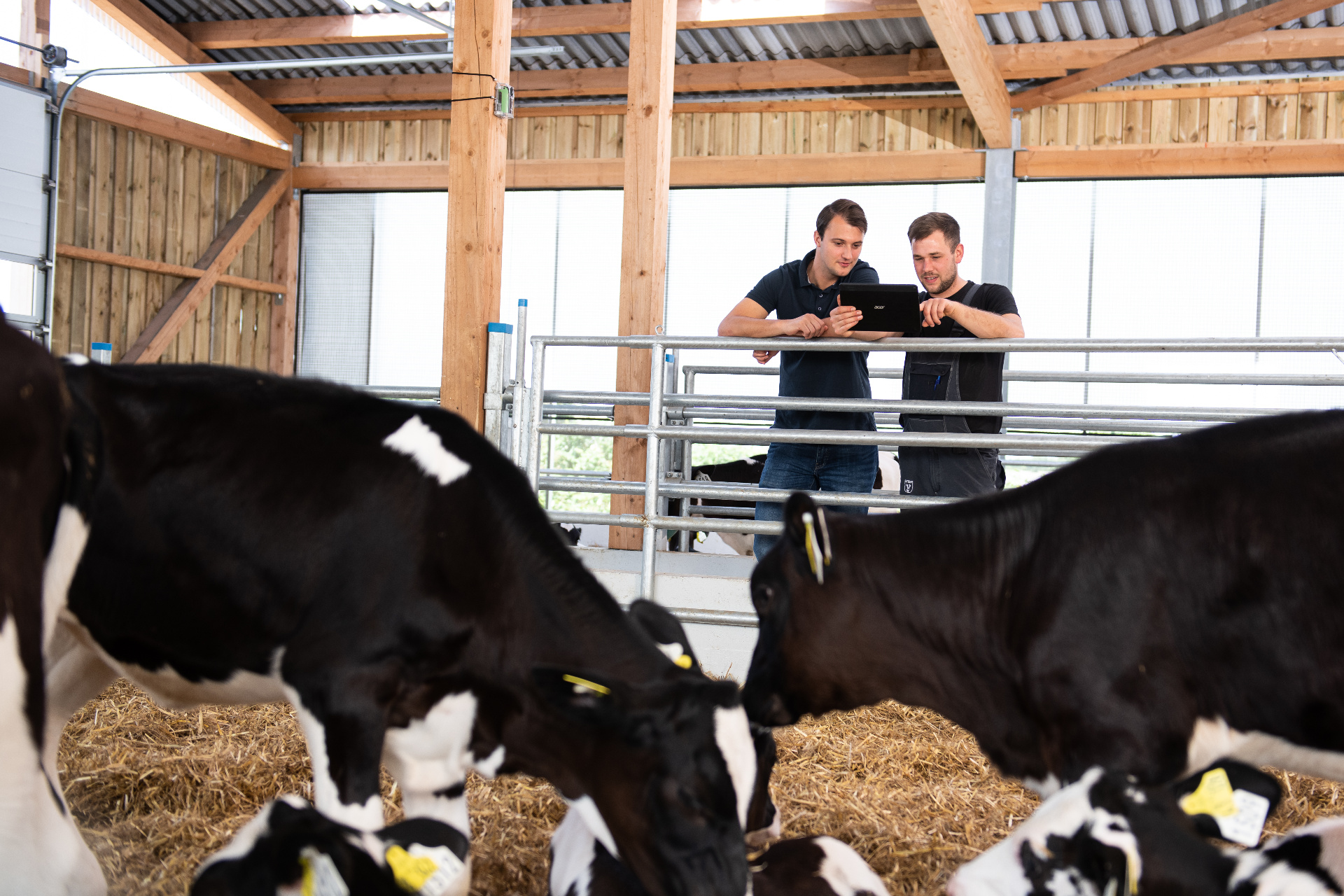 CalfGuide connection
All the data is not only saved in the WeightControl animal weighing scales but also transmitted automatically to the CalfGuide management application. You can access information about the calf's history, such as daily weight gain and other information about connected MilkTaxis or calf feeders both in CalfGuide and directly at the weighing scales' terminal. This means complete integration of all calf rearing data in one system.
Unbeatable WeightControl functions
Provisional calf numbers
Calf weighing should be properly integrated into your farm routine. But it's not always possible to plan everything. When, for example, a calf is born at night, your colleagues on the night shift can weigh it directly and take it to the calf hutch. All this before the calf has been given its ear tags. In this case, WeightControl allows for "temporary calf numbers" to be assigned to the calf. They will then first be given a temporary neck strap. The next day, the herd manager can attach the permanent ear tag, add this information to the software later and remove the temporary neck strap.
Add-on weighing function
Each additional calf entering the group weighing scales is weighed and its individual weight is recorded. You can use the transponder reader to read the electronic ear tag or quickly enter the number yourself at the terminal. WeightControl recognises from the registered weight whether the calf is still on the weighing scales and can even determine which group pen the calf has been released into because the known weight has now left the scales.
Monitoring days
Many farms organise their tasks into weekly routines. If, for example, you always move calves that are at least 3 weeks old on Wednesdays, then this is also an ideal time to weigh the calves because you are transporting them anyway. But then, of course, not all calves are the same age and a uniform reference weight on a certain cut-off date, e.g. the 21st day of life, is not measured. The WeightControl software can, however, extrapolate the "theoretical" weight on a specified "control day" with a deviation of a few days. This makes it easy to compare calf growth performance.
Transporter weights
You can weigh calves on the platform weighing scales with any transport trolley, such as the CalfBuggy. The weight of the trolley is stored in the software and is automatically deducted. It is possible to define up to 4 different "transporter weights". This can also be, for example, a strong trainee who always carries the calves himself and stands on the scales with them.
Weighing collections
Even if no electronic ear tags are available or you are reluctant to go through the hassle of manually entering the live ear tags, WeightControl provides a simple evaluation system: weighing collections. The aim here is to assign the calves to a certain "group" and to document their average weight development.
Each calf weighing operation can be assigned to a weighing collection. The weighing collections are numbered from 1-9999. You can then establish your own rules for the use of the weighing collection, for example:
Simple differentiation of female and male calves: male calves in collection 1, female calves in collection 2.
Are you a fattening farmer who takes calves from many different farms and would like to document the gains of the calves from the different sources? You can easily monitor increases by origin using one weighing collection for each supplier.
Do you have several calf pens, but have not documented in WeightControl or CalfGuide which calves are in which pen? Simply use one weighing collection per pen to determine the average weight of the group.
The weighing collection is always indicated in the data evaluation and export, i.e. you can evaluate the data quickly and easily by weighing collection even if no grouping is possible on the basis of the calf number.
Technical specifications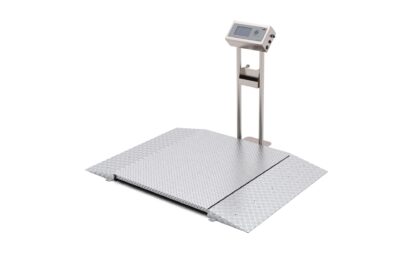 WeightControl "Base"
| | |
| --- | --- |
| Scale plate (LxWxH) | 120 x 98 x 10 cm |
| Operating terminal | 30 x 44 x 120 cm |
| Max. load | 2,000 kg |
| Weight | 91 kg |
| Features | Data export as CSV file via USB or directly in CalfGuide, RFID stick reader optional, drive-on ramps optional |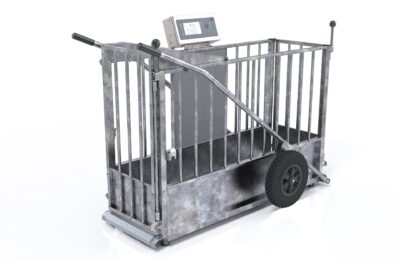 WeightControl "Single"
| | |
| --- | --- |
| Overall dimensions (LxWxH) | 210 x 94 x 132 cm |
| Interior dimensions (LxWxH) | 161 x 48 x 100 cm |
| Max. load | 150 kg |
| Weight | 160 kg |
| Features | Data export as CSV file via USB or directly in CalfGuide, optional RFID stick reader |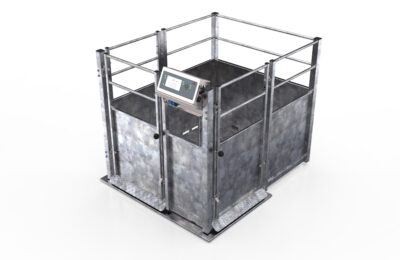 WeightControl "Multi"
| | |
| --- | --- |
| Overall dimensions (LxWxH) | 182 x 147 x 146 cm |
| Space in the box | 2.5 m² |
| Max. load | 2000 kg |
| Weight | 340 kg |
| Features | Individual weighing function, 3 doors, front loader receptacle, data export as CSV file via USB or directly in CalfGuide, optional RFID stick reader |