MultiMax Veranda
Raising calves in small groups: The MultiMax hutch offers space for five calves, while the veranda guarantees optimum protection from the weather.

Small age differences in separate groups reduce disease transmission.

Can be extended flexibly from Uno to Duo or also in combination with single hutches.

Protected workplace and easy mobile mucking out.
Effective small group housing with the MultiMax
The MultiMaxVeranda is the ideal entry-level model for healthy outdoor climate housing for small groups of calves. Up to two Calf-Tel MultiMax hutches form a mobile calf pen. The calf pens can be lifted and moved for mucking out. Just like the mobile, covered veranda run. Many different options such as foldaway drinking bucket holders, concentrate dispensers and hayracks complete the range.
The groups of up to five animals allow you to separate your calves easily according to age and thus cater to their needs according to how old they are.
The compact design is suitable for any farm and can be set up by a small team in just a few hours.
The MultiMaxVeranda is a further way of benefiting from Holm & Laue's cost-effective calf housing solutions.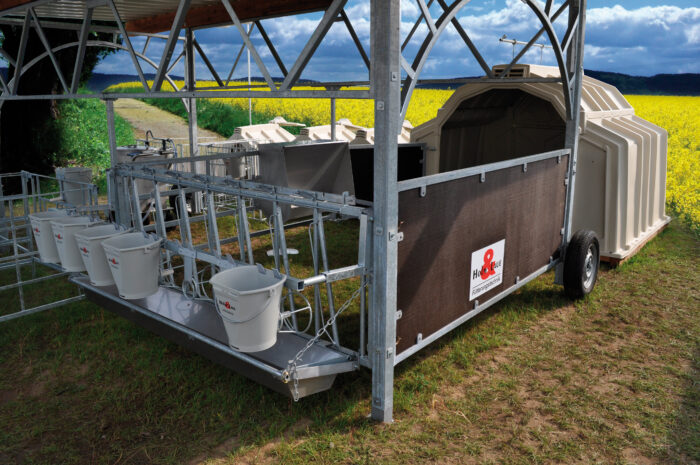 Various outfitting alternatives
The choice is yours: MultiMaxVeranda UNO, ideal for the smaller family farm with up to 5 places in the group and up to 4 places in individual pens. Or the MultiMax
Veranda DUO with two calf groups of up to 5 animals each separated by a centre wall.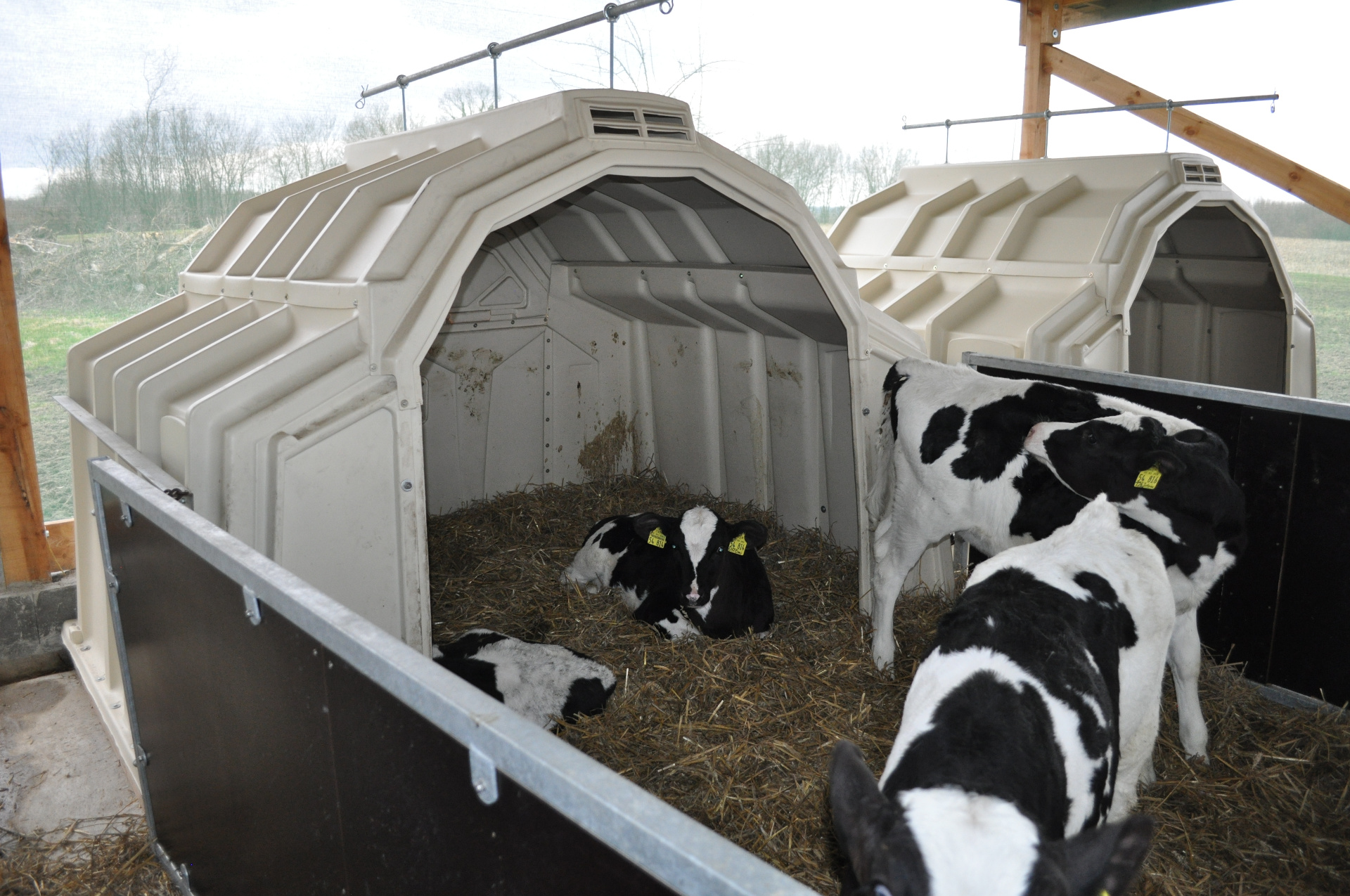 Separate, medium age groups
The smaller the age difference between calves of one group, the more consistently the animals will develop. Furthermore, smaller calf groups mean that the risk of infectious diseases spreading is reduced. The MultiMaxVeranda offers the perfect solution for many medium-sized farms with its small groups.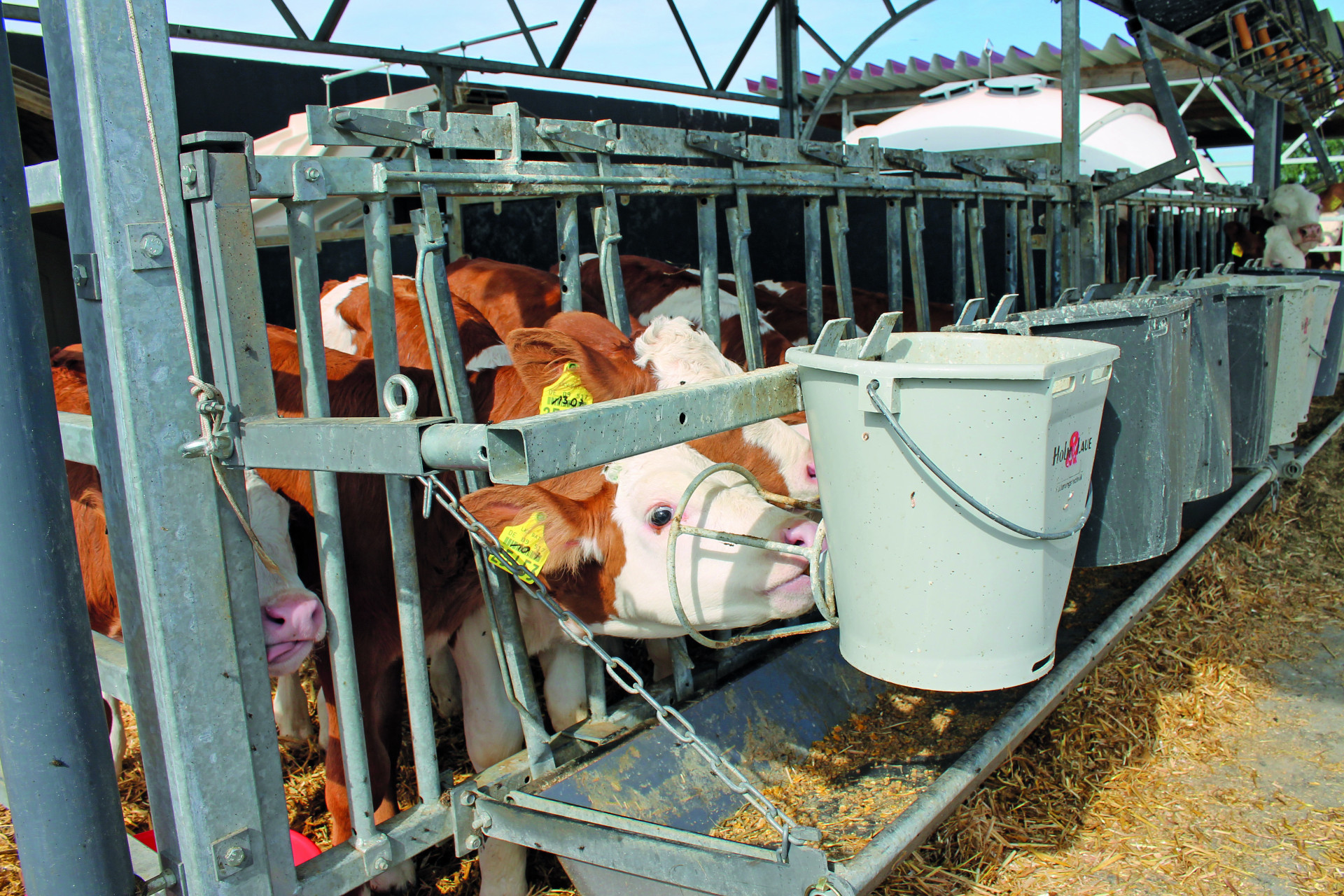 Variable feeding area layout
The feeding places for each group are equipped with a special locking safety fence. It is not possible for the calves to become caught unintentionally. Side elements and feed fences can be exchanged flexibly. Stainless steel tilting troughs are standard equipment in the feeding area. Optionally, nursing teat buckets and normal drinking buckets can also be used. This makes the MultiMaxVeranda ideal for feeding with the MilkTaxi.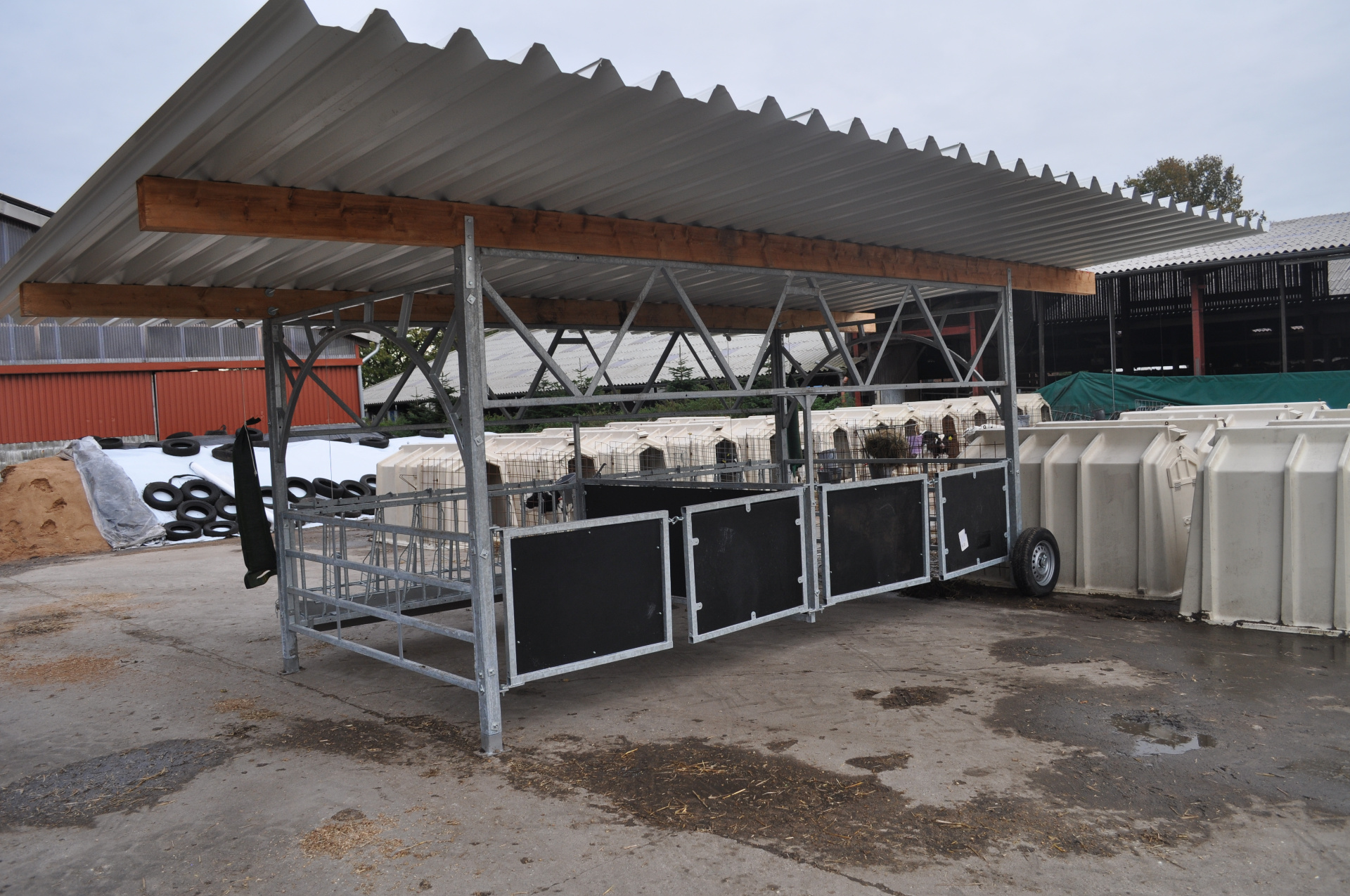 Mucking out made easy
You can easily transport MultiMax hutches and the Veranda with a front loader. The calves remain locked in the Veranda and migrate with it to their new "home". The smooth surface of the MultiMax makes cleaning with a high-pressure cleaner and subsequent disinfection child's play.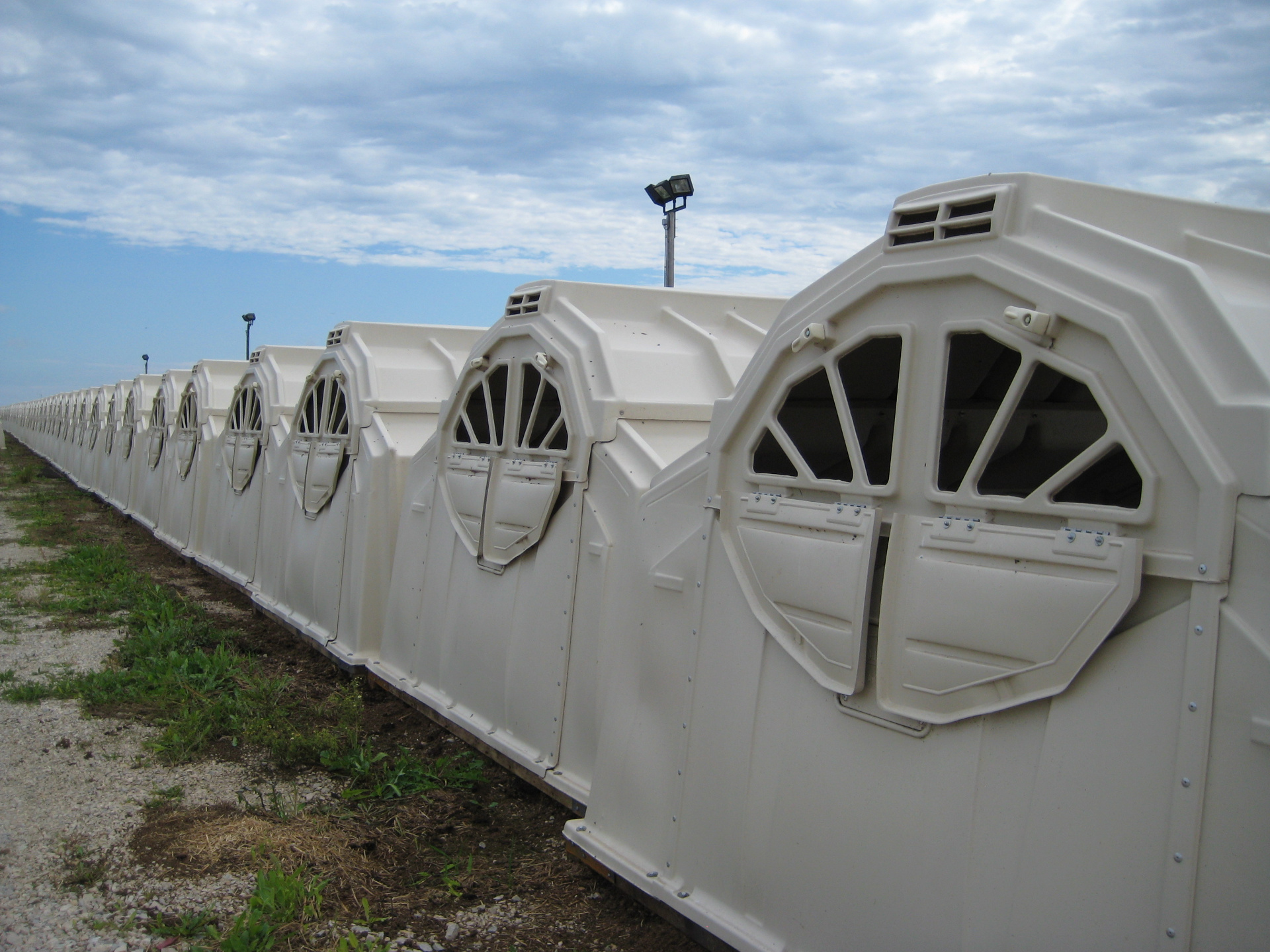 Maximum durability
The core of the MultiMaxVeranda is the Calf-Tel MultiMax, which has been designed with a unique feature: it's indestructible. A special thermoforming manufacture process in combination with the highest-quality polyethylene results in unrivalled stability, durability, and longevity. The material is 100% UV-proof. We provide a 10 year warranty on the plastic components of the MultiMax.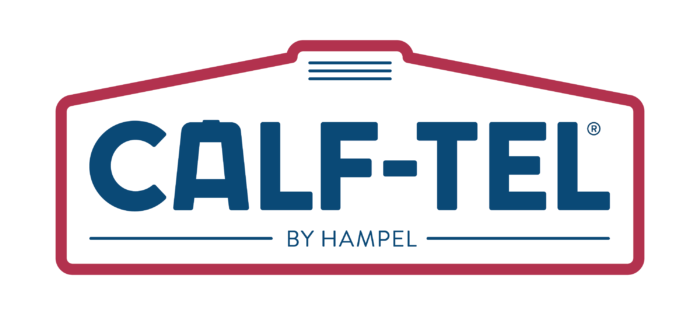 Calf-Tel
Click here for more information on Calf-Tel products.
Technical specifications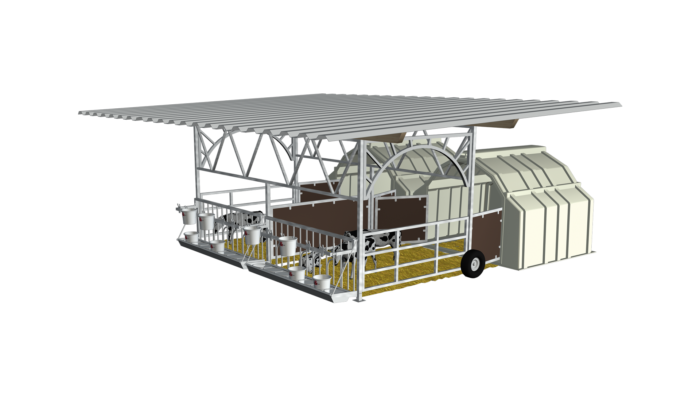 MultiMax Duo
Basic configuration
1 or 2 H&L safety fences.
1 or 2 stainless steel tipping troughs
Closed separating fences
1 Transport hook for the front loader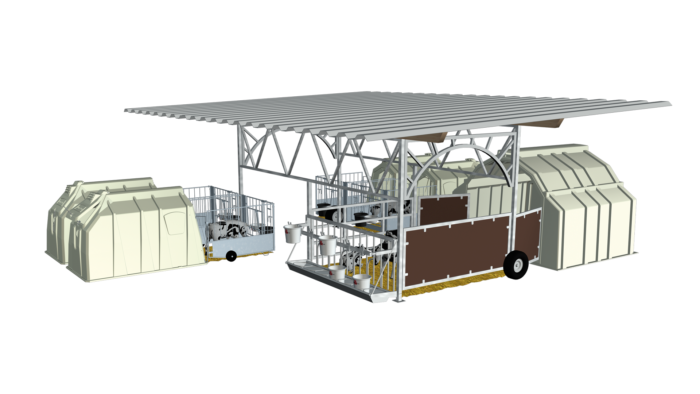 MultiMax Uno
Further options
6 x 8 m roof area
Teat bucket holder or bucket ring holder
Hay rack, concentrate dispenser
Rain pipe
MultiMaxVeranda dimensions
| | |
| --- | --- |
| External MultiMaxVeranda dimensions | 2.20 x 2.73 x 1.83 m* |
| MultiMax hutch weight | 107 kg |
| Space available in the MultiMax hutch | 5.3 m² |
| Exercise area per MultiMax | Approx. 7 m² |
| Total surface area per calf | 2.5 m² with 5 calves per group |
| Veranda base frame | 2.5 x 5 x 2.5 m |
| Roof area | 6 x 8 m |
* Width x depth x height