CalfGuide
CalfGuide provides you with management software: modern calf rearing through digital monitoring and control – also available as an app.

Never miss a thing thanks to smart data management for all mobile devices.

Healthy animals through networking of all devices and early alerts.

A comprehensive data pool allows performance monitoring and provides analysis options.
All calf data at a glance
Wouldn't it be nice if you could access all the information about your calves at your PC or on mobile devices at any time? How would it be if all the equipment you use in calf rearing, such as the CalfExpert calf feeders, MilkTaxis and WeightControl animal weighing scales, were also networked with each other and automatically exchanged and supplemented each other's data? And if your employees could then see the alert lists on their own smartphones or tablets and could work through tasks, all the workflows in the calf barn would be clearly defined. How would you feel about that?
This is all possible using CalfGuide, your central data and management system for calf rearing. The central CalfGuide server collects all the data from all of your feeders, MilkTaxis or WeightControl animal weighing scales and makes them available to you in a clearly structured form.
With the new CalfGuide you can also control and configure all devices centrally. And a practical export interface provides other herd management programmes with the most important data after rearing has been completed.
Thus CalfGuide is the interface between the rearing management of your calves through to their further development into high-performance cows.
Current calf data
CalfGuide gives you a complete overview of all equipment and calves on your farm. At the same time, CalfGuide lets you keep track of all work steps at all times, and urgent tasks are displayed immediately.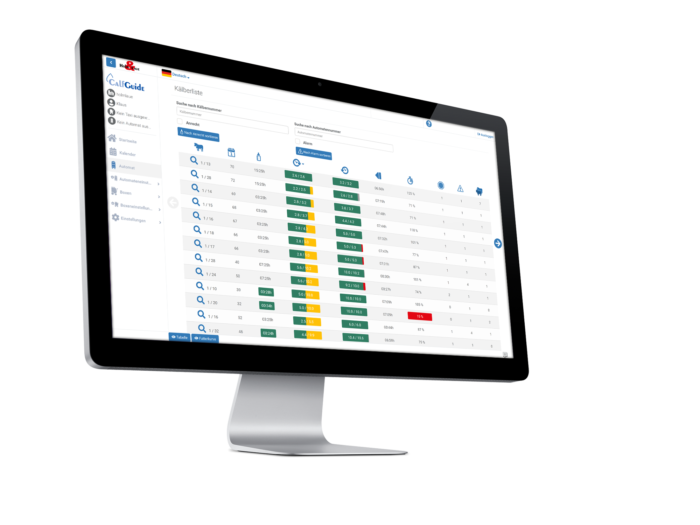 Calf management and health index
Taking clear lists as the starting point, you navigate directly to the feeding and growth curve of individual calves. A calender function enables you to track past incidents and plan future tasks. This makes it easy to gain a good overview or to analyse individual animals in great detail.
CalfGuide calculates an alert index on the basis of a wide range of data such as feeding consumption, feeding speed, visit frequency, weight development etc. This allows you and your employees to see immediately which of the calves need your attention first. In addition, abnormalities such as illness can be recorded in an "event diary" and are thus clearly documented.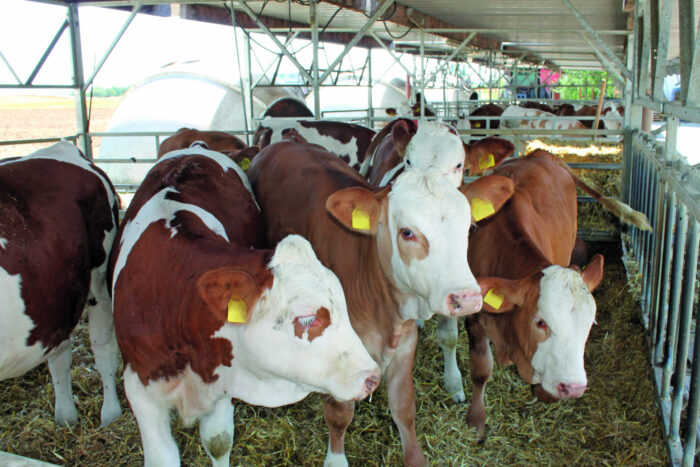 Archive
CalfGuide doesn't forget anything. After your calves have been weaned, all data such as feeding quantities, weight development, treatments etc. are saved permanently in an archive. In other words, CalfGuide allows you to see – even years later – how you fed your best cows when they were just calves. This helps you to optimise your feeding programmes in the long term.
Support tools
| Bidirectional control | Task manager | Technical fault messages | Pasteurising log |
| --- | --- | --- | --- |
| Important calf data can be adapted and configured directly in the CalfGuide software. These include e.g. age, group assignment, feeding curves, individual changes in feeding plans and much more besides. Once the configurations have been set, they are automatically transferred to the CalfExpert or MilkTaxi. | CalfGuide organises your work and reminds you what is to be done. Move to a new stall after xxx days? Separate the male calves after xxx days? You simply define all recurring tasks once in the form of events or to-do lists, and CalfGuide will remind you and your employees every day of what needs to be done. | CalfGuide shows you all the technical fault messages concerning your calf feeder, even the ones CalfGuide has resolved itself. Empty notifications for cleaning agents or an early warning system for running out of whole milk or CMR on the CalfExpert are also reported via the CalfGuide system. | Pasteurising is a particularly sensitive process because the quality of the milk can suffer if there are temperature problems during the process. You are on the safe side with CalfGuide, because it always records the precise temperature curve for you and indicates whether there were any inconsistencies. |
Cross-system networking
Keeping track of everything: CalfGuide presents the resulting flood of data clearly so that you have the most important information at hand immediately.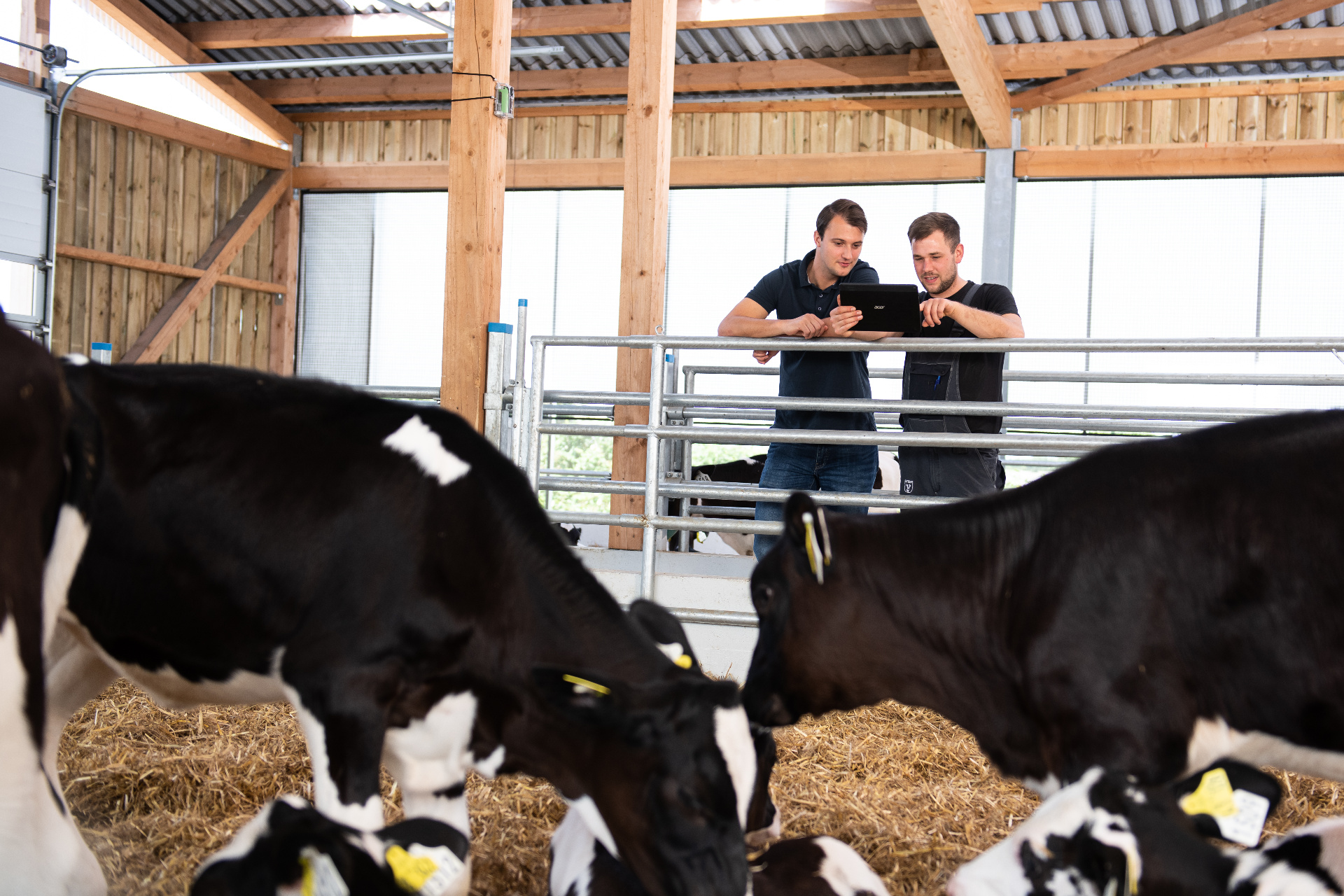 LAN/Wi-Fi - tablet or PC
The data from your automatic feeders are recorded and managed centrally on a server. The CalfGuide system then provides a Wi-Fi connection in the calf barn so that you can use all the functions at any time e.g. with a PC tablet. It goes without saying that you can integrate CalfGuide in your farm network, allowing you to use all the CalfGuide functions from your office. External access is also possible via the CalfGuide Cloud if the CalfGuide system is connected to the Internet as an option.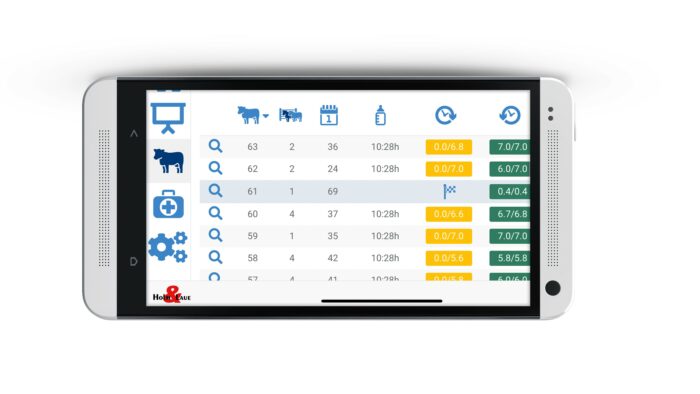 CalfGuide app
A limited selection of information can be accessed directly on your mobile phone in the CalfGuide app. This includes the box list with details for the MilkTaxi or details about the calf lists on the CalfExpert. Furthermore, notifications can be received and work tasks can be retrieved from the calf feeder events or to-do list. With CalfExpert, this also works without CalfGuide, directly via the calf feeder's Wi-Fi interface.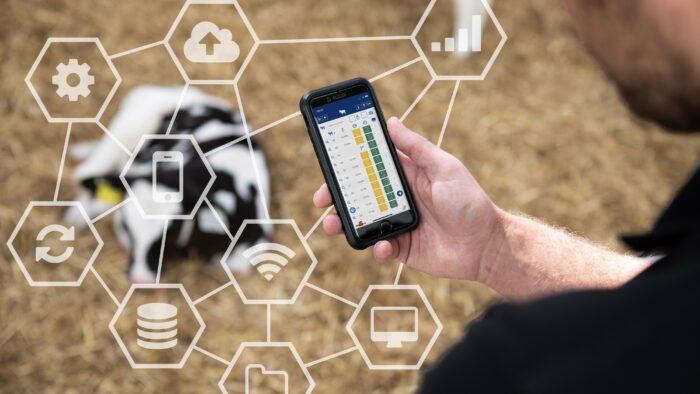 CalfGuide Cloud
The CalfGuide Cloud gives you access to your CalfGuide server via the Internet. This means you can retrieve your data and information from anywhere in the world or allow external service technicians to take a look at the technology should any problems occur.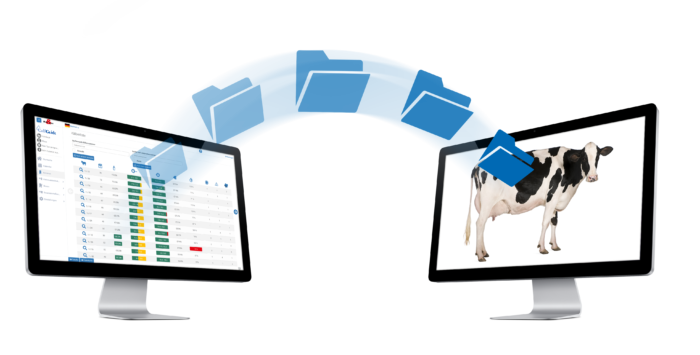 Communication with external herd management systems
The importance of calf rearing for the performance of the animals in later life is well known and described in detail in this manual. So it makes good sense to export the most important information about your calves to your herd management programme for cows after rearing them. CalfGuide offers a wide range of export protocols for this.