Holm & Laue
Because we're passionate about calves and people
Calf feeding equipment from Holm & Laue

Rearing calves is teamwork. We will work with you to find the right solution for your barn.

Modern feeding technology supports the natural and sustainable rearing of your calves. 

Profitable calf rearing through cost-effective investments in modern technology.
Modern calf rearing for top performing calves
Technology in calf feeding supports you and your team to achieve your rearing goals. Whether calf feeders, MilkTaxi, modern animal weighing scales or calf barns with a healthy outdoor climate: you'll find the right product for you at Holm & Laue. We will be happy to support you, because we are both passionate about calves.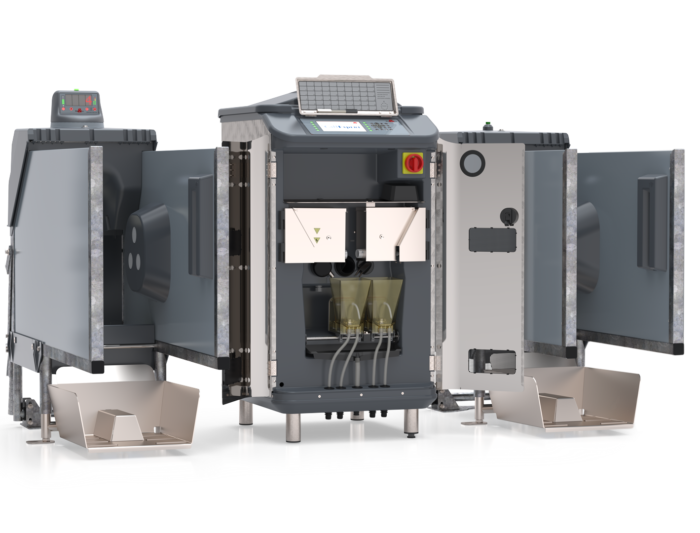 Automatic Feeder CalfExpert
The CalfExpert calf feeder allows you to work more flexibly and provide your calves with a steady supply of milk at all times. It allows you to promote the welfare of your calves in animal-friendly group housing.
At the same time, it gives you valuable information thanks to modern data management. This means optimum overview and control for you, whenever you need it and wherever it suits you. This is what modern calf feeding is all about with the calf feeder.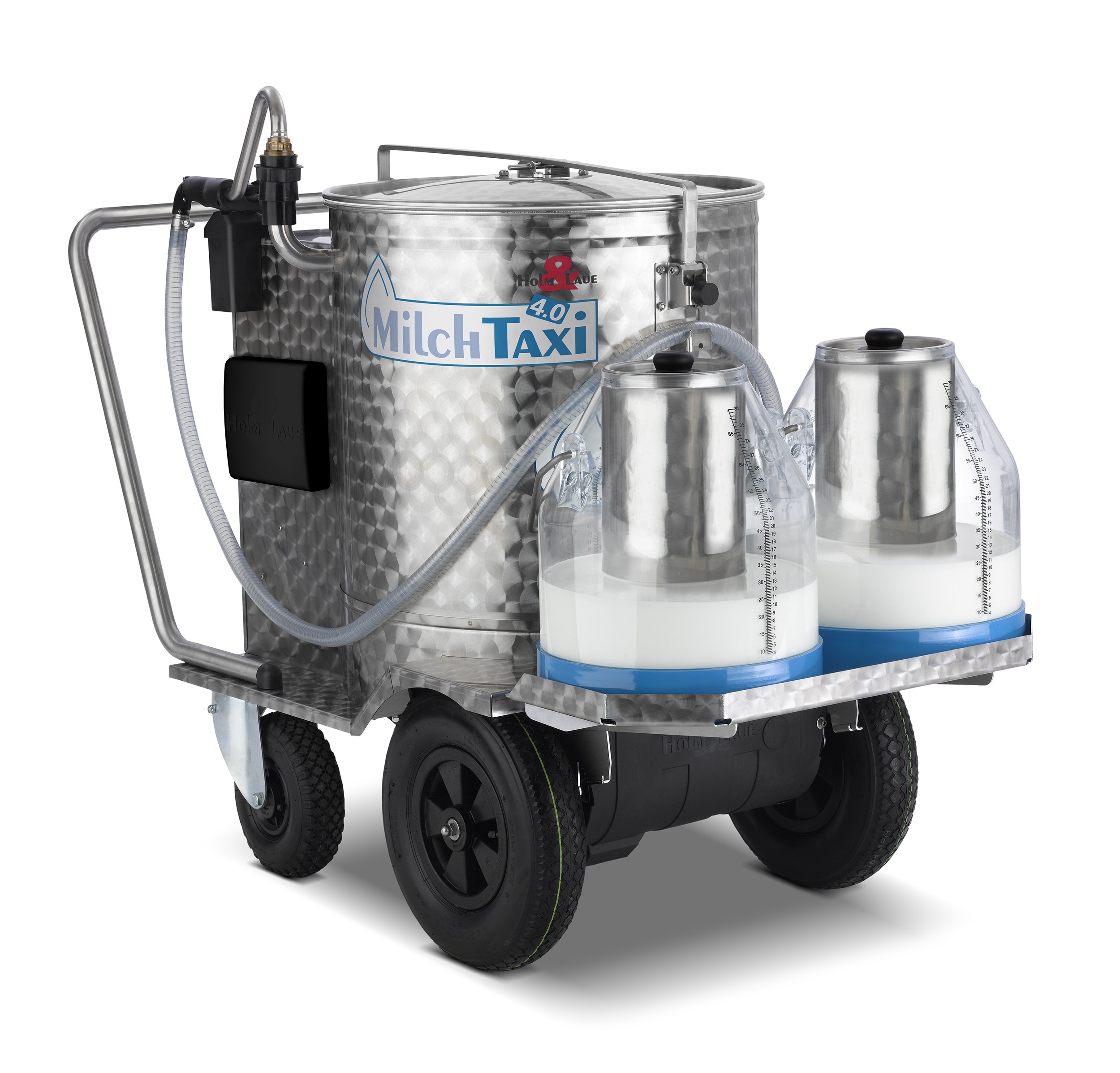 MilkTaxi
Mobile calf feeding not only goes easy on your back, but also saves valuable time when feeding calves. The MilkTaxi allows you to prepare calf milk quickly, safely and accurately. You also save feed costs by pasteurising whole milk as well as promoting the health of your calves.
When feeding your calves, the MilkTaxi always provides an overview of how much to feed and at what temperature. The MilkTaxi becomes a versatile all-rounder in your calf barn thanks to numerous little aids and additional options.
Calf Husbandry
As calf feeding is closely linked to calf husbandry, many farmers opt for innovative outdoor climate housing with large-capacity igloos, in individual hutches or in small groups of 2 to 3 calves. The health of the calf is always at the focus, regardless of the type of husbandry.
And calves always have the freedom to choose: maximum protection in the igloo or space to play in the spacious run? The mobile canopies of the Holm & Laue verandas protect against direct sunlight and ensure that the calves, bedding and feed remain dry. This means maximum flexibility with optimum animal welfare.
Shaping the future in the calf barn with modern feeding technology
Successful dairy farming or cattle fattening begins as early as in the calf barn. State-of-the-art calf-feeding equipment, such as the CalfExpert calf feeder or the MilkTaxi from Holm & Laue, save you, your family and your team a lot of work. You can structure your daily work routine using innovative management techniques, leaving nothing to chance.
In addition, you will be laying important foundations for the future performance of your heifers, cows and fattening bulls. Because from the first colostrum to when you wean your calves, the focus is on giving your calves continuous attention on a daily basis and ensuring regular routines.
You can feed your calves healthy milk and promote their resilience with optimised milk replacer or pasteurised whole milk. This results in excellent growth with optimum calf health.
You can also remain flexible and can apply modern feeding concepts. This is because you will always find the right solution in the Holm & Laue range, enabling you to achieve your goals and ensure satisfaction among your team.
Holm & Laue's global team of consultants and technicians brings international expertise and experience directly to your business. Working together, we create the husbandry and feeding concept that is right for you and your farm. Why not arrange an appointment with us?
There are no new dates available.